Seminars with and
for great visions!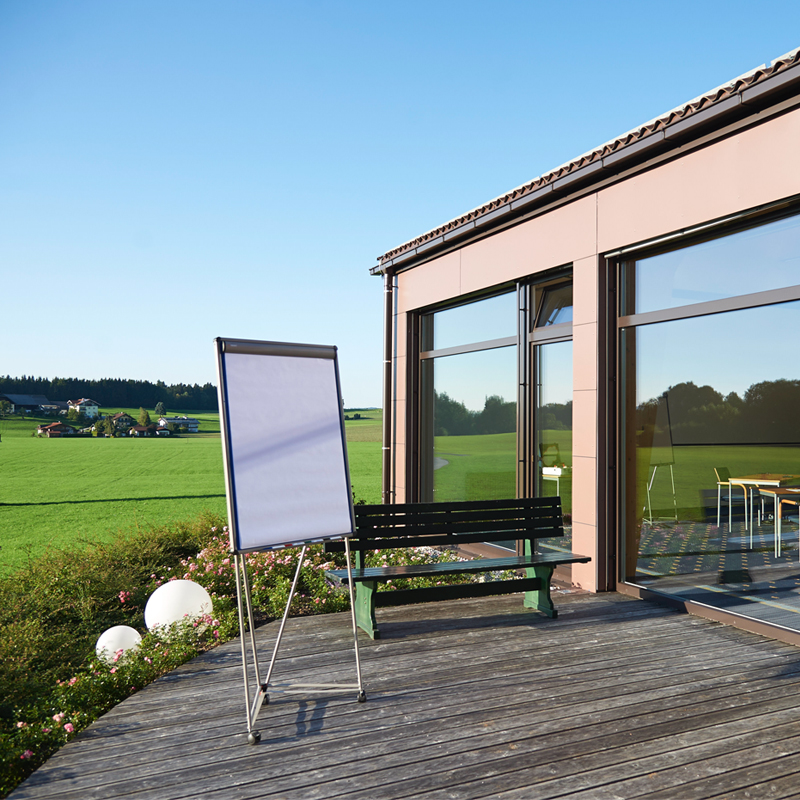 Green light, green space: conferencesand seminars at the Gastagwill not just generate visions but,with views of the natural surroundings, they can offer them too. Our state-of-the-art technology, covering an area of some 600 m², will ensure the success of your top-level meetings, training courses or other events. Smooth video conferencing is also of course available.
Get started – everythingis ready and waiting
Our professional conference team and modern conference technology mean that everything runs smoothly,insulated from noise and hubbub. We ensure professionalism with a light touch, all in a relaxed atmosphere. The service, comfort, technology and of course catering are all to the highest standards: a buffet is available throughout each seminar day, as well as bakery products from ourselves and our local partners, while all is on hand for an individual coffee break at any time.
Ourmain trump cardis howeverour absolute flexibility, with almost endless possibilities.We provide a free space for free spirits. The wide terraces in the garden, a large lounge for breaktimes and unobstructed views of the beautiful landscape all make for the perfect complement. Readywhen you are!
Technical equipment
HD projectors
Microphones /headsets
Table projectors
3D cameras
Blu-Ray players
Soundsystem
Air conditioning
W-Fi with broadband Internet